Cocoon Connect Product FAQ's
My Cocoon Connect Product is saying its Bound to an account?
When attempting to connect a Cocoon Connect device you may get the below image.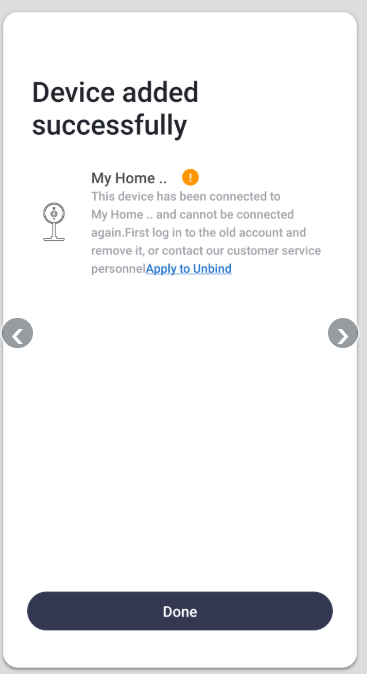 This indicates that this device has already be bound to another account.
You will need to proceed by selecting Apply to Unbind.
Once you have proceeded with the Unbind request please send and email to help@cocoonproducts.com.au with your Cocoon Connect account user name, the type of product you are trying to connect and any additional information that will help resolve your enquiry.