Until the end of September, our new plans are 10% off - sign up now to lock in discounted prices
To make subscribing to Cocoon Connect Cloud Storage simpler and more convenient we have updated the services available through our Cocoon Connect app.
Our new plan structure will give most customers longer coverage and available on a monthly or yearly basis.
Please see out storage options: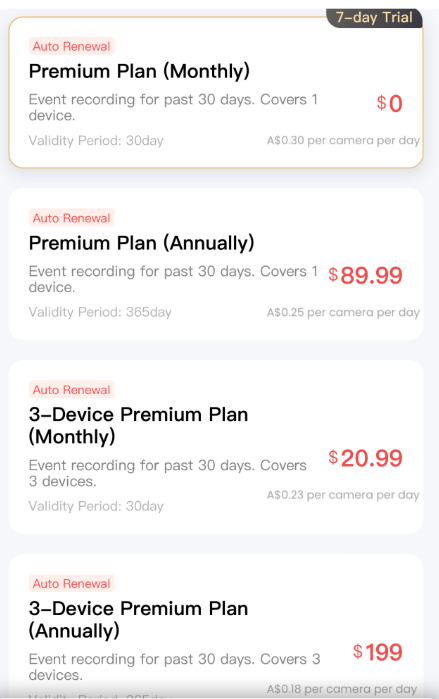 As we update our offerings and payment processing, all existing subscribers will need to renew their subscriptions to continue their service.
If you are an existing subscriber, simply log into your account on the Cocoon Connect app and subscribe to the option that suits you best. If you are not a subscriber yet, now is the perfect time to join us and take advantage of our Cloud Storage service.
FAQs
Why are we changing offerings?
To simplify the plans and make them more in line with how customers use the plans.
When will this change take effect?
As of 17/08/2023, old plans will no longer be able to renewed, so your service will continue until 30 days or 1 year since your last renewal (dependant on which plan you had). Through the Cocoon Connect app you will receive notifications letting you know when your service will expire, so you are able to sign up for a new plan to ensure no downtime.
Will my current plan stop working?
If you are on one of the older plans, once your current billing cycle is over your cloud backup will stop functioning, unless you have signed up to a new plan in the mean time. For example, if you had recently signed up to a yearly plan, it will continue operating until the same time next year, at which point you will have to renew on one of our newer plans to continue functioning.
How do I sign up for Cloud Storage backup?
Within the Cocoon Connect app, go through to the page for your camera, and at the bottom select 'Cloud', you will then be able to choose which plan you wish to use.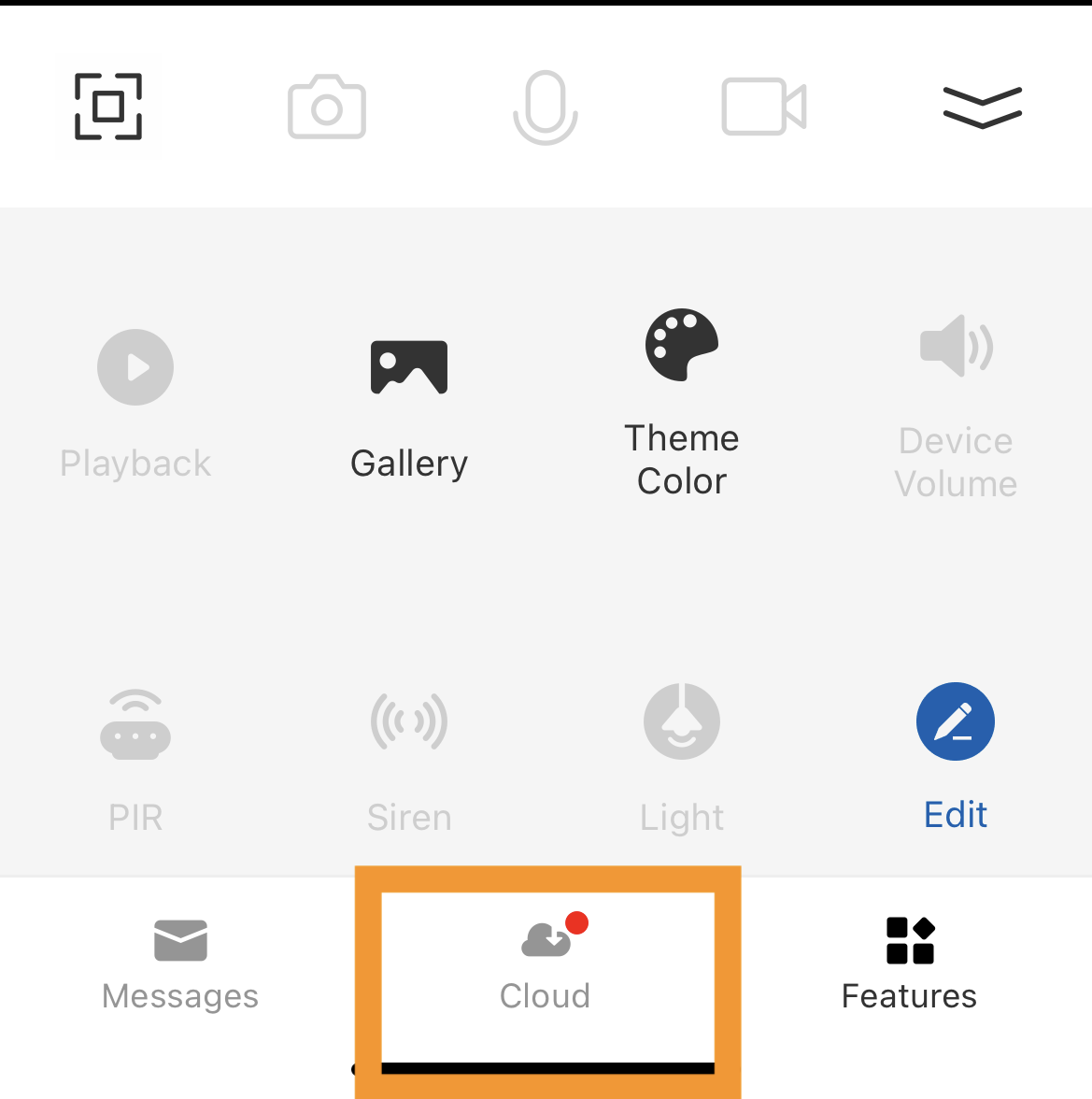 Why do I need Cloud Backup?
While Cloud Backup is not necessary for the standard functions of our Smart security cameras, it will give you peace of mind that your footage is safely backed up off site. This will ensure you are able to recover any footage in the event of losing a MicroSD card due to fire, theft or any other unfortunate circumstance.
What does 30 day event recording mean?
You will have the previous 30 days of footage saved to your cloud account, before the old footage is deleted. While footage is available through the cloud portal, you will be able to download to store locally as well if you need to keep it for longer than 30 days.
Why do I need to resubscribe?
As we are updating our billing/payment processing, any existing subscription agreements will need to be cancelled with PayPal/Stripe (our payment providers).
What happens if I don't resubscribe?
Your cameras will continue to function as per normal, however you will no longer have access to any recordings via the cloud. You can still access the live camera stream through the Cocoon Connect app, as well as receive live notifications of motion alerts, and you will still be able to record footage to an internal MicroSD card.
Do you offer a trial period?
Yes! As part of the revamp, we will now be able to offer a 7 day trial to all new users, so if you've never used our Cloud Backup service, now is the perfect time to try